JRA Special Announcement:
Dear Friends and Colleagues,
JRA 33 (2020) will go to the printer in one week and will be mailed out at the very beginning of October as usual. Please contact us about this year's issue as usual at jra@JournalofRomanArch.com and please let us know if we should send it to a different address this time.
Now we would like to announce that, starting in 2021 with JRA 34, the annual journal will be published by Cambridge University Press under a new Senior Editor, Jen Trimble of Stanford University. For more information, please see: https://www.cambridge.org/…/journal-o…/cambridge-acquisition.
Nonetheless, we here at JRA will continue to publish new supplements (S109, a collection of 15 papers on Carthage, will be out in two weeks) and sell the previous supplements for a few years.
We hope you are managing in these difficult times. With best wishes and thanks for your interest and support,
John and Laura Humphrey
---
JRA Recent Publications:
JRA 33 (2020) will go to the printer on August 3 and be published in the first week of October. Fascicule 1, containing 25 Articles, has 496 pages fully illustrated in colour. Fascicule 2, Reviews, contains 82 book reviews and an obituary. Price to individual subscribers: $86.95 plus postage.
S109. J. H. Humphrey (ed.), For the love of Carthage. Cemeteries, a bath and the circus in the southwest part of the city; pottery, brickstamps and lamps from several sites; the presence of saints, & urban development in the pertica region. It contains 15 chapters by different authors. 350 pp., illustrated throughout in colour.  Publication date August 10, 2020. List price: $119. Special initial price to individuals: $89 plus postage.
S108: Marcello Mogetta (ed.), Élite burial practices and processes of urbanization at Gabii: the non-adult tombs from Area D of the Gabii Project excavations. 172 pages, heavily illustrated in colour. Published in 2020. List price: $99.50. Web price to individuals: $79.50.
S107: Martyn Allen (ed.), The role of zooarchaeology in the study of the Western Roman Empire. It contains 10 chapters by different authors. 168 pages. Published in 2019. List price: $89.50. Web price to individuals: $69.75.
---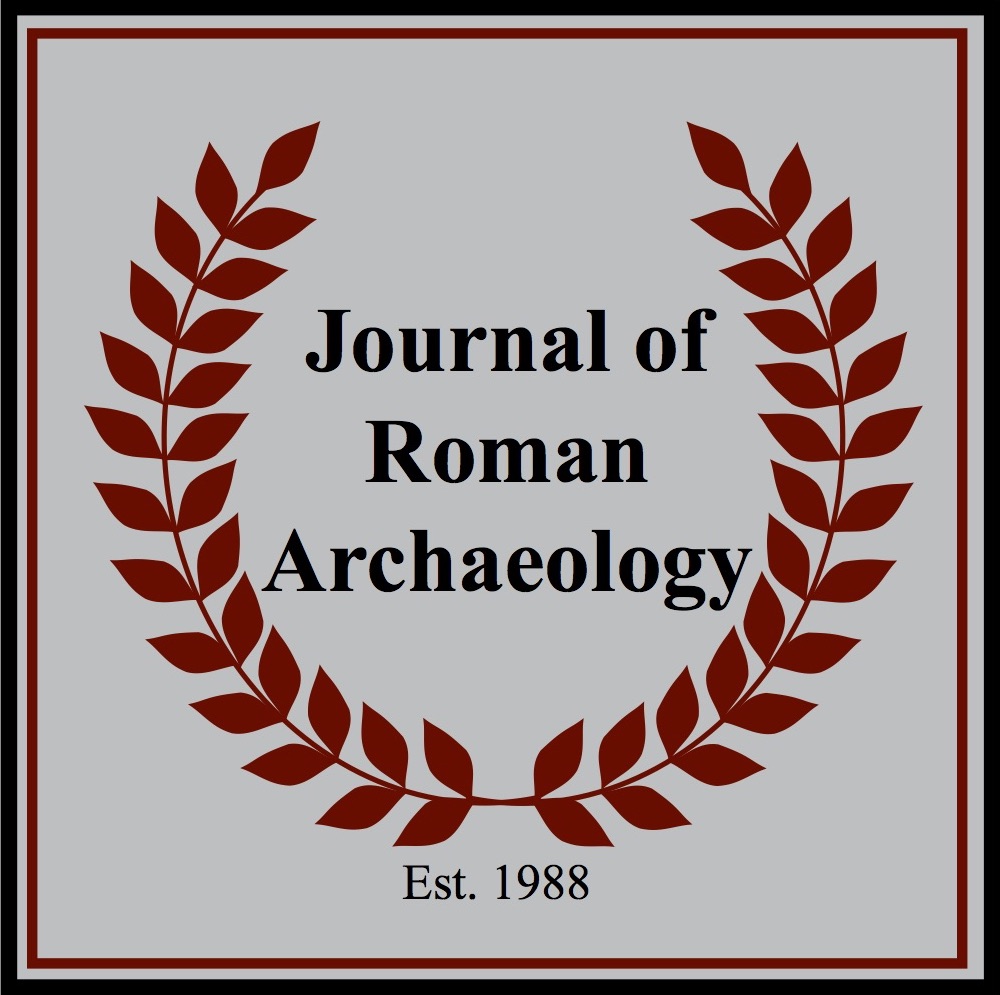 The Journal of Roman Archaeology (JRA) is an international journal concerned with Italy and all parts of the Roman world from about 700 B.C. to about A.D. 700. JRA covers a wide range of topics such as Roman history, epigraphy, numismatics, underwater archaeology, pottery, architecture, sculpture, and mosaics.
JRA has published 32 annual volumes and more than 108 thematic supplementary volumes since it was founded in 1987. The annual issues are hosted by Cambridge University Press (Cambridge Core) by special arrangement.