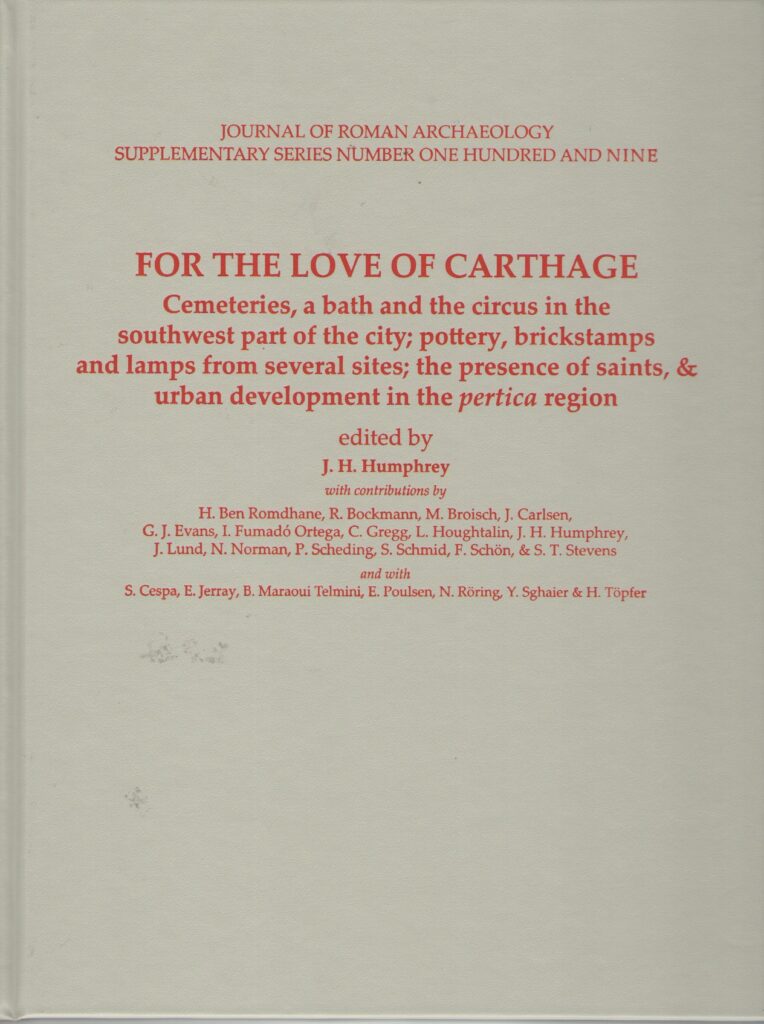 S109. FOR THE LOVE OF CARTHAGE. CEMETERIES, A BATH AND THE CIRCUS IN THE SOUTHWEST PART OF THE CITY; POTTERY, BRICKSTAMPS AND LAMPS FROM SEVERAL SITES; THE PRESENCE OF SAINTS, & URBAN DEVELOPMENT IN THE PERTICA REGION, edited by J. H. Humphrey. Publication on August 10, 2020.
List price: $119.00
Special initial price to individuals: $89.00 plus postage.
To order this book, please email [email protected].