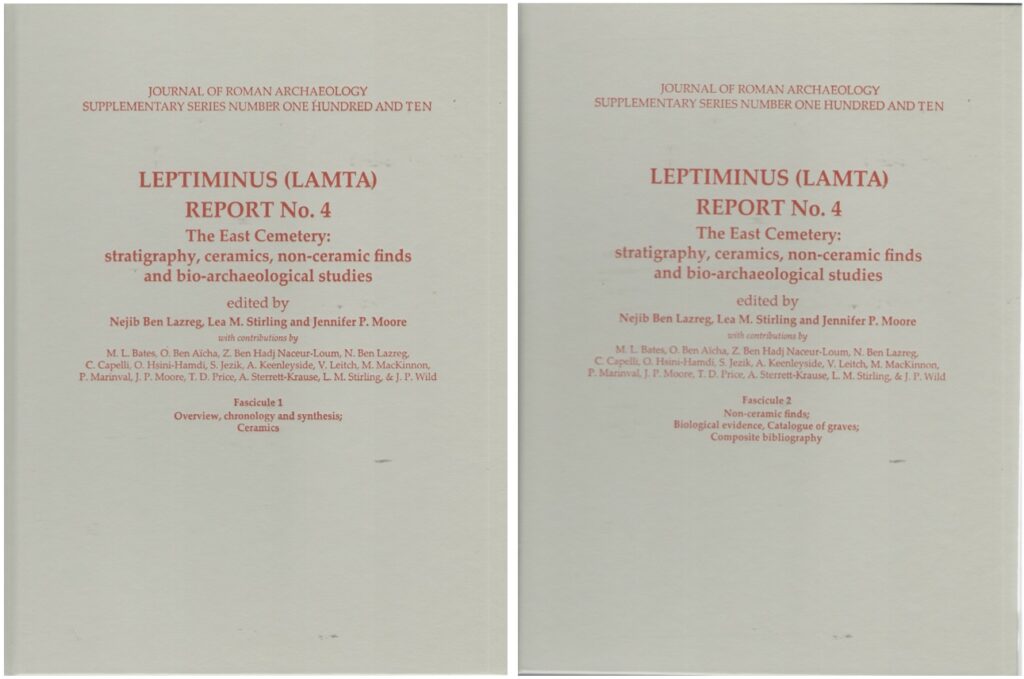 S110. LEPTIMINUS (LAMTA) REPORT NO. 4. THE EAST CEMETERY: STRATIGRAPHY, CERAMICS, NON-CERAMIC FINDS AND BIO-ARCHAEOLOGICAL STUDIES, edited by Nejib Ben Lazreg, Lea M. Stirling and Jennifer P. Moore. Publication on March 18, 2021.
List price: $149.00
Special initial price to individuals: $119.00 plus postage.
To order this book, please email [email protected].