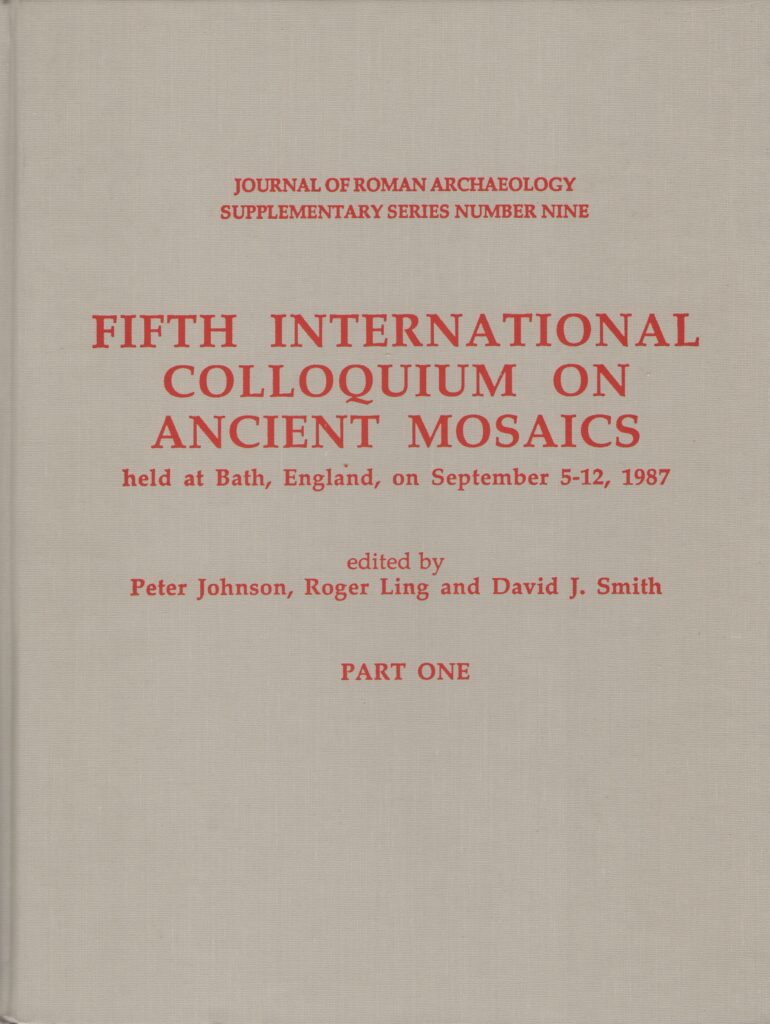 S9.1 Part 1. FIFTH INTERNATIONAL COLLOQUIUM ON ANCIENT MOSAICS, held at Bath, England, on September 5-12, 1987, edited by Peter Johnson, Roger Ling & David J. Smith. Published in 1994.
List price: $149.00
Web price to individuals: $119.20
To order this book, please email jra@journalofromanarch.com or fill out the Contact Form.