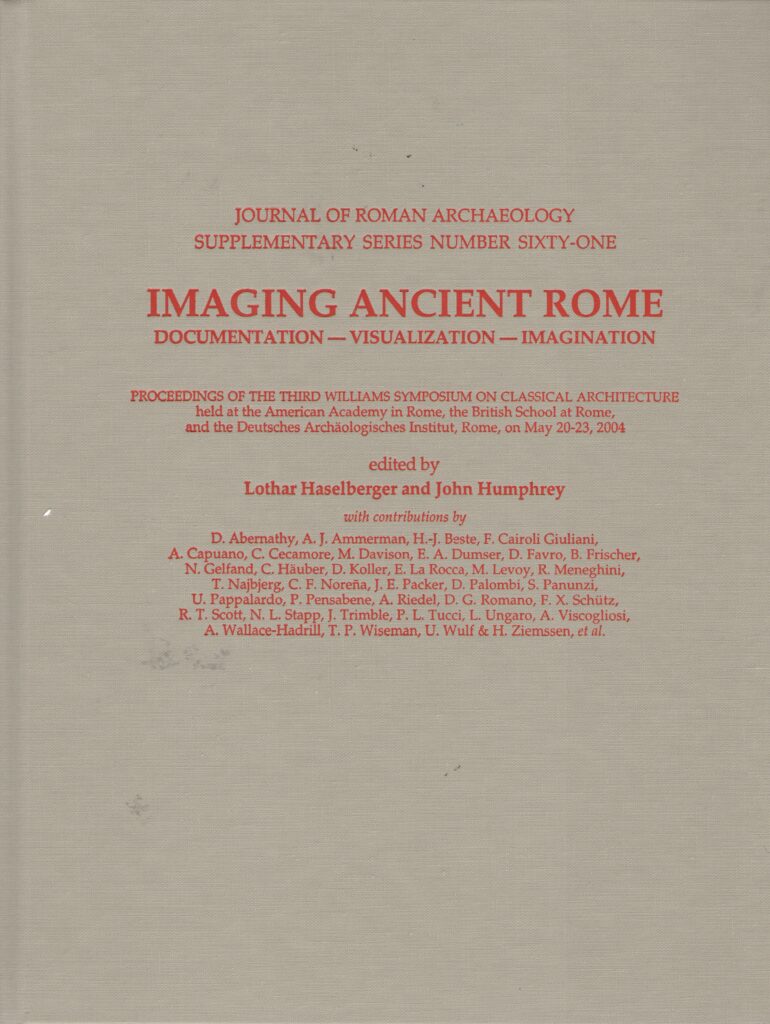 S61 IMAGING ANCIENT ROME:  DOCUMENTATION – VISUALIZATION – IMAGINATION (Proceedings of the Third Williams Symposium on Classical Architecture, 2004), edited by Lothar Haselberger and John Humphrey. Published in 2006.
List price $135.00
Web price to individuals: $108.00
To order this book, please email jra@journalofromanarch.com or fill out the Contact Form.