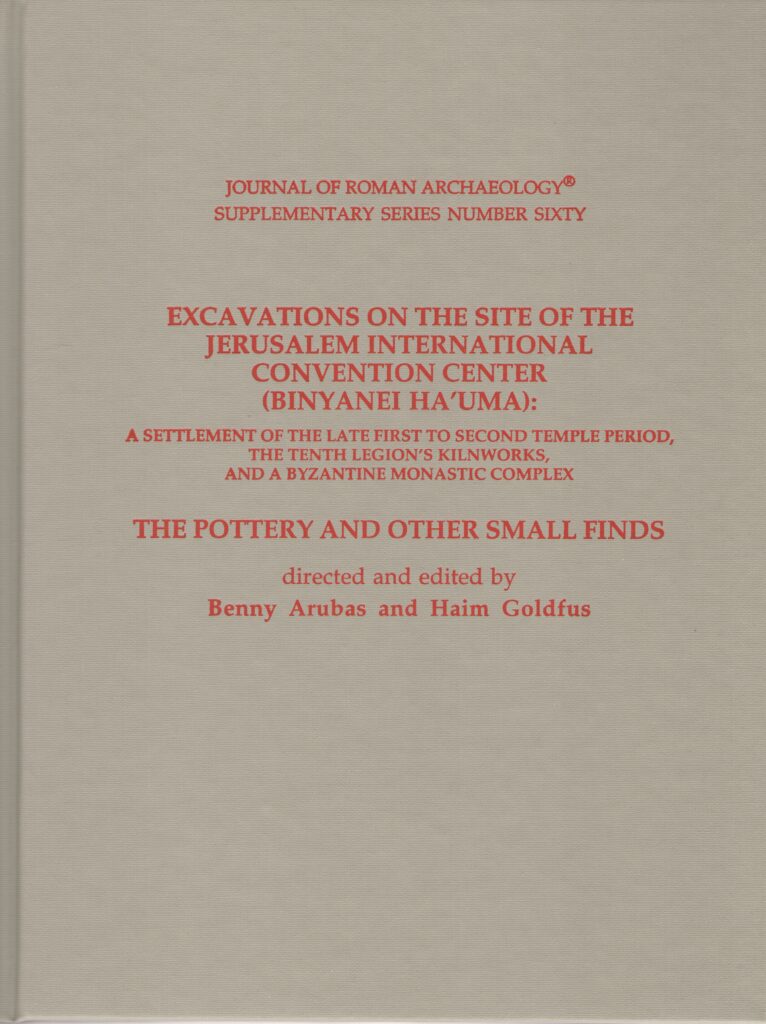 S60 EXCAVATIONS ON THE SITE OF THE JERUSALEM INTERNATIONAL CONVENTION CENTER (BINYANEI HA'UMA): A SETTLEMENT OF THE LATE FIRST TO SECOND TEMPLE PERIOD, THE TENTH LEGION'S KILNWORKS, AND A BYZANTINE MONASTIC COMPLEX: THE POTTERY AND OTHER FINDS, directed and edited by B. Arubas and H. Goldfus. Published in 2005.
List price $99.00
Web price to individuals: $79.20
To order this book, please email [email protected].