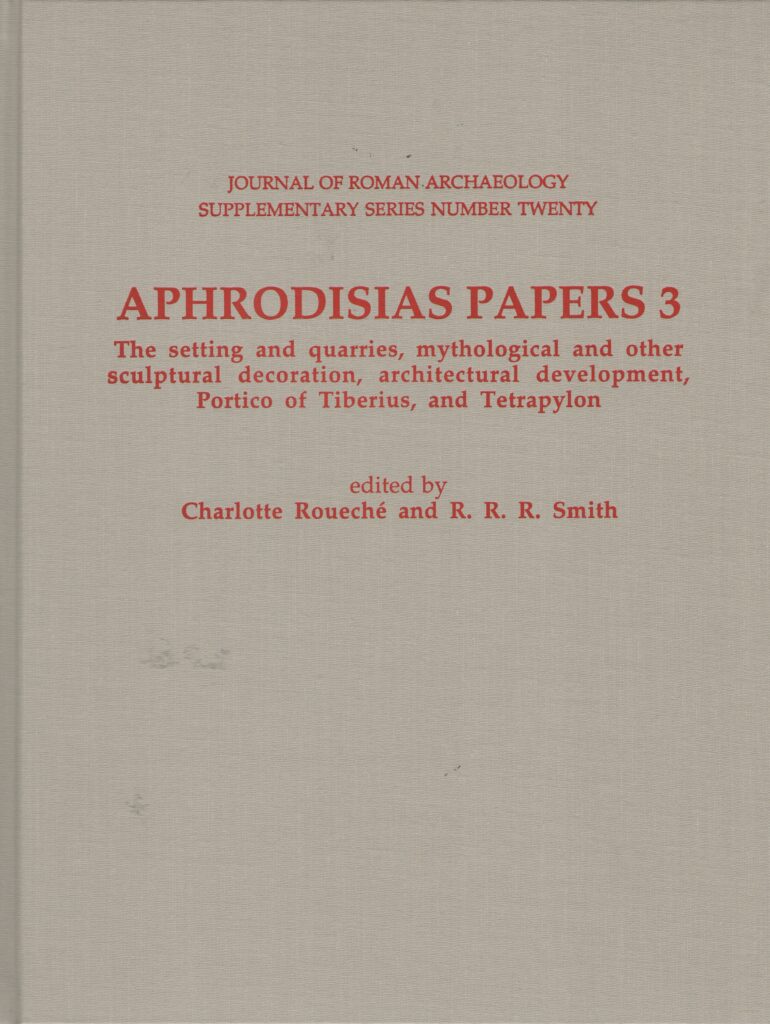 S20 APHRODISIAS PAPERS 3: The setting and quarries, mythological and other sculptural decoration, architectural development, Portico of Tiberius, and Tetrapylon, edited by C. Roueché and R. R. R. Smith. Published in 1996.
List price: $89.50
Web price to individuals: $71.60
To order this book, please email jra@journalofromanarch.com or fill out the Contact Form.