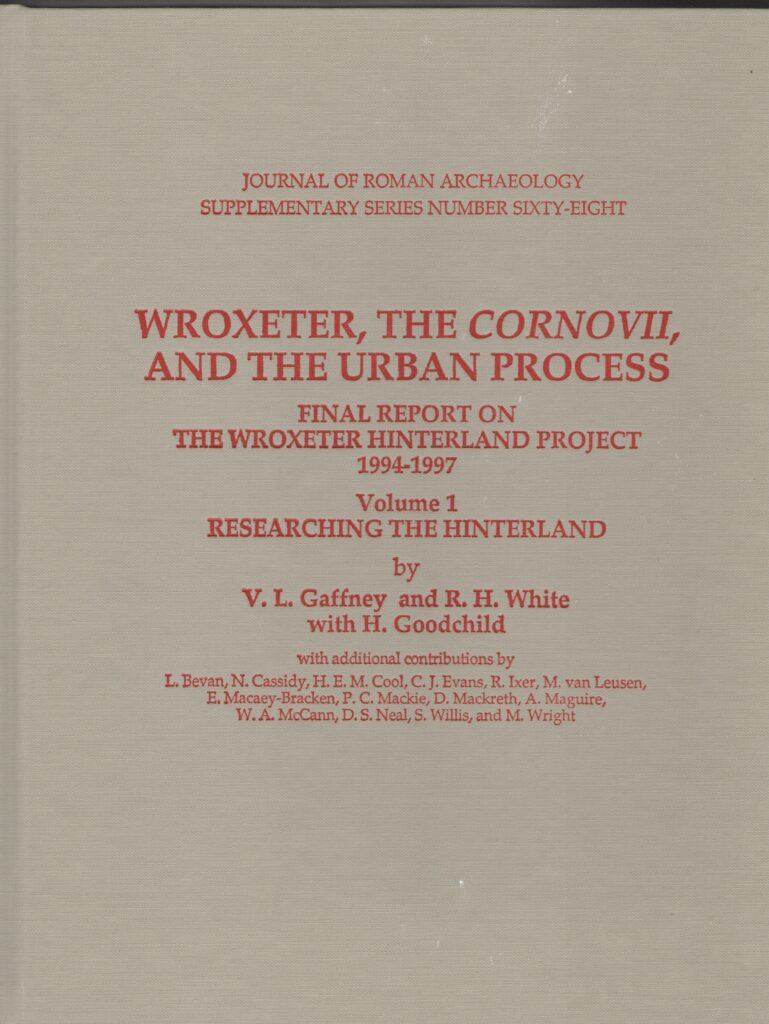 S68 WROXETER, THE CORNOVII, AND THE URBAN PROCESS. FINAL REPORT ON THE WROXETER HINTERLAND PROJECT 1994-1997, VOLUME 1: RESEARCHING THE HINTERLAND, by V. L. Gaffney and R. H. White with H. Goodchild. Published in 2007.
List price $99.00
Web price to individuals: $79.20
To order this book, please email [email protected].