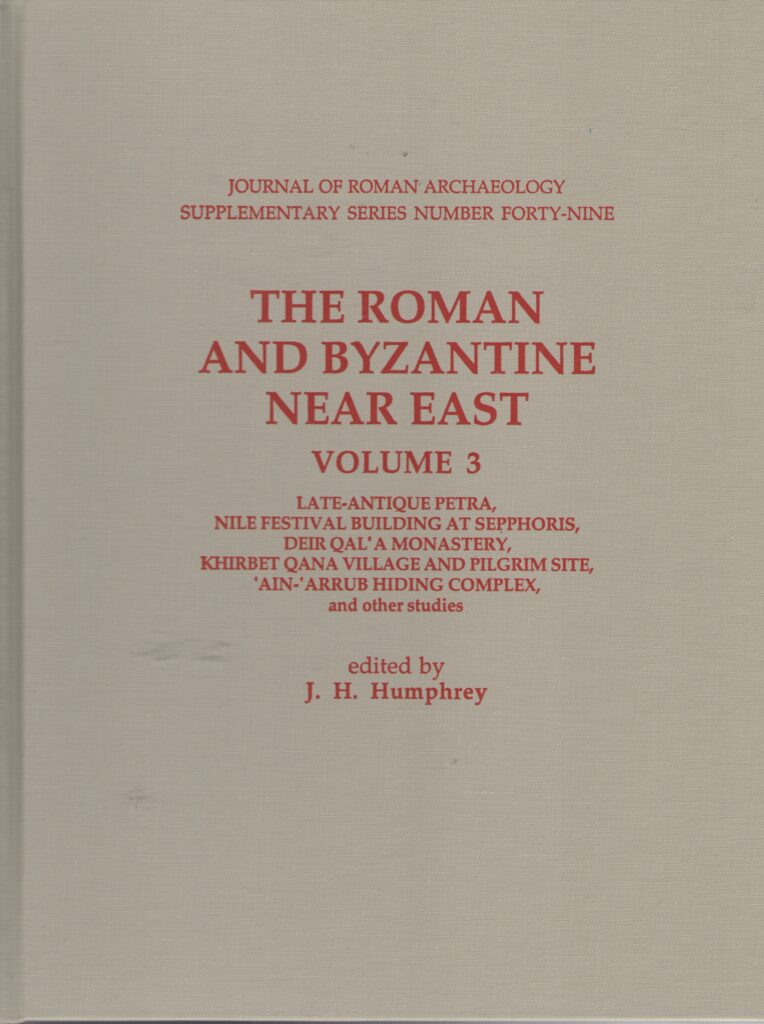 S49 THE ROMAN AND BYZANTINE NEAR EAST, VOLUME 3 LATE-ANTIQUE PETRA, NILE FESTIVAL BUILDING AT SEPPHORIS, DEIR QAL'A MONASTERY, KHIRBET QANA VILLAGE AND PILGRIM SITE, 'AIN-'ARRUB HIDING COMPLEX, AND OTHER STUDIES, edited by J. H. Humphrey. Published in 2002.
List price: $99.50
Web price to individuals: $79.60
To order this book, please email [email protected].