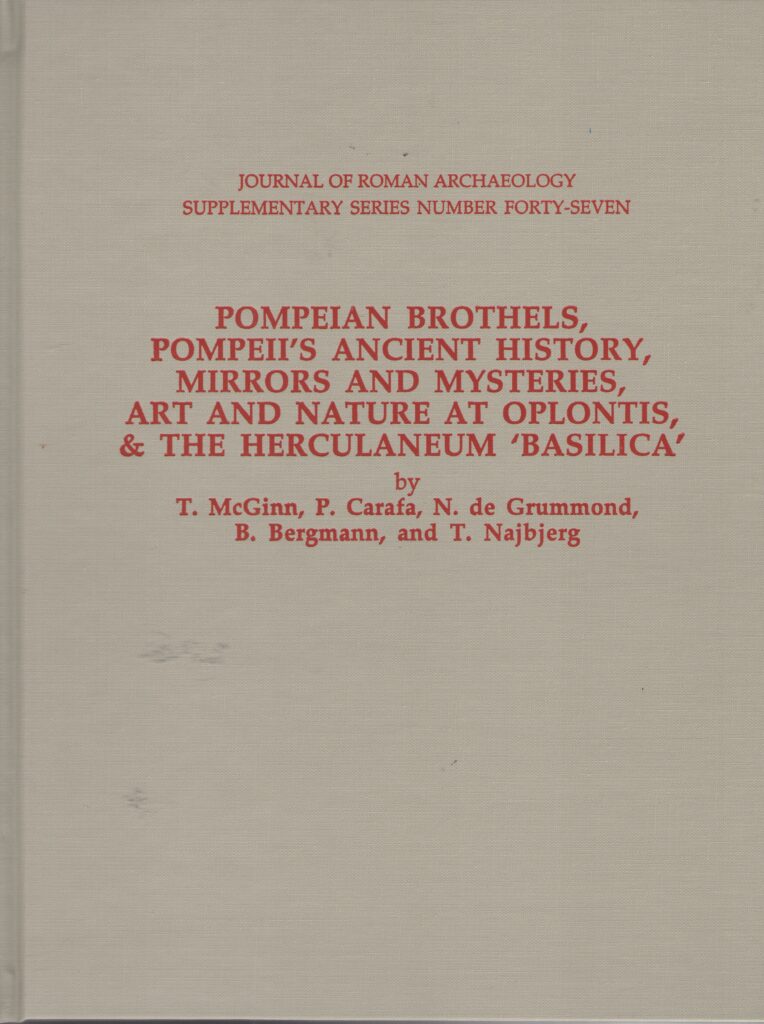 S47 POMPEIAN BROTHELS, POMPEII'S ANCIENT HISTORY, MIRRORS AND MYSTERIES, ART AND NATURE AT OPLONTIS, AND THE HERCULANEUM 'BASILICA', by T. McGinn, P. Carafa, N. de Grummond, B. Bergmann, and T. Najbjerg. Published in 2002.
List price: $89.50
Web price to individuals: $71.60
To order this book, please email [email protected].