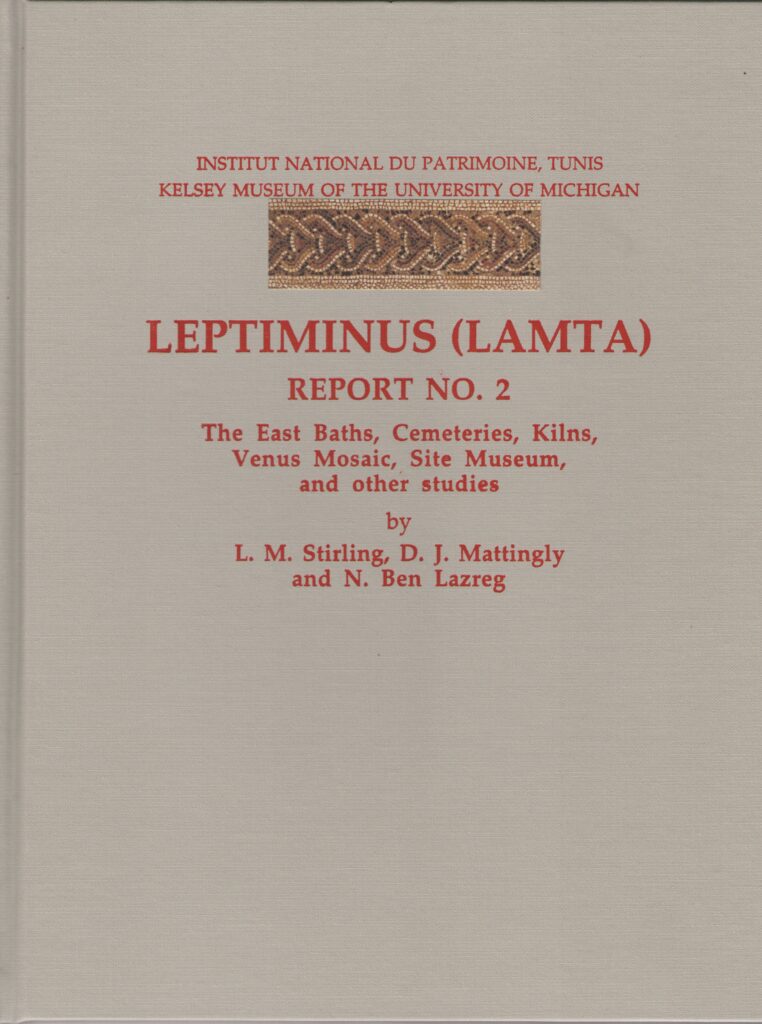 S41 LEPTIMINUS (LAMTA). REPORT NO. 2. THE EAST BATHS, CEMETERIES, KILNS, VENUS MOSAIC, SITE MUSEUM, AND OTHER STUDIES, edited by L. M. Stirling, D. J. Mattingly and N. Ben Lazreg. Published in 2001.
List price: $129.00
Web price to individuals: $103.20
To order this book, please email jra@journalofromanarch.com or fill out the Contact Form.