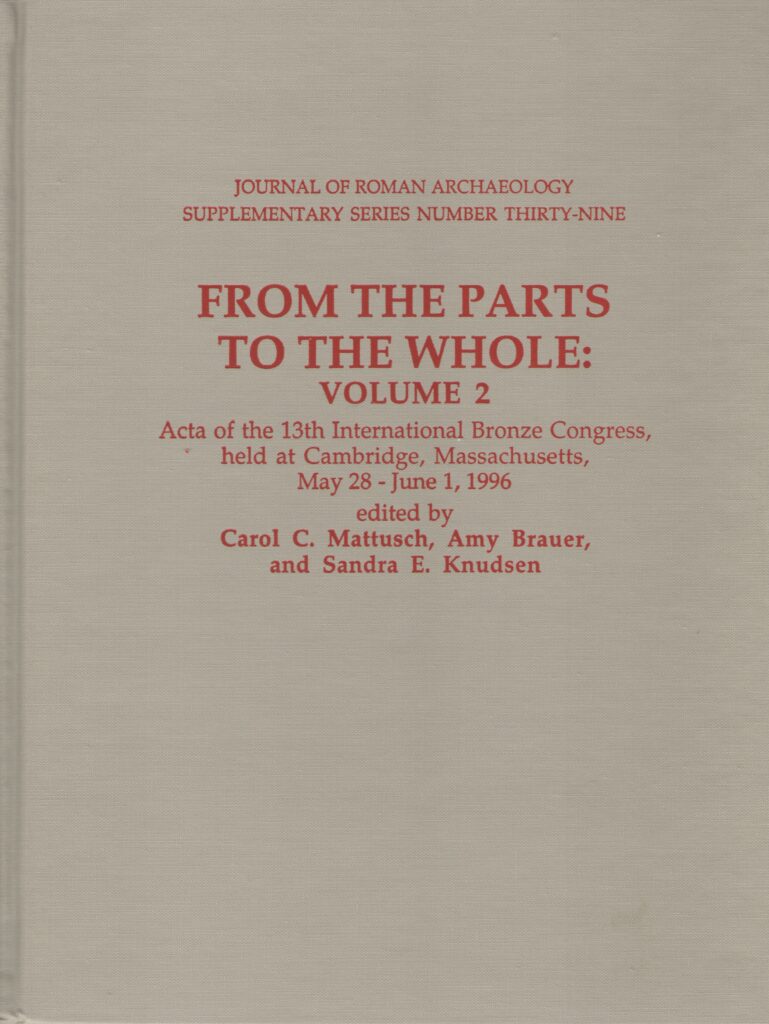 S39.2 FROM THE PARTS TO THE WHOLE. ACTA OF THE 13TH INTERNATIONAL BRONZE CONGRESS, VOLUME 2, edited by C. C. Mattusch, A. Brauer and S. E. Knudsen. Published in 2002.
List price: $149.00
Web price to individuals: $119.20
To order this book, please email jra@journalofromanarch.com or fill out the Contact Form.