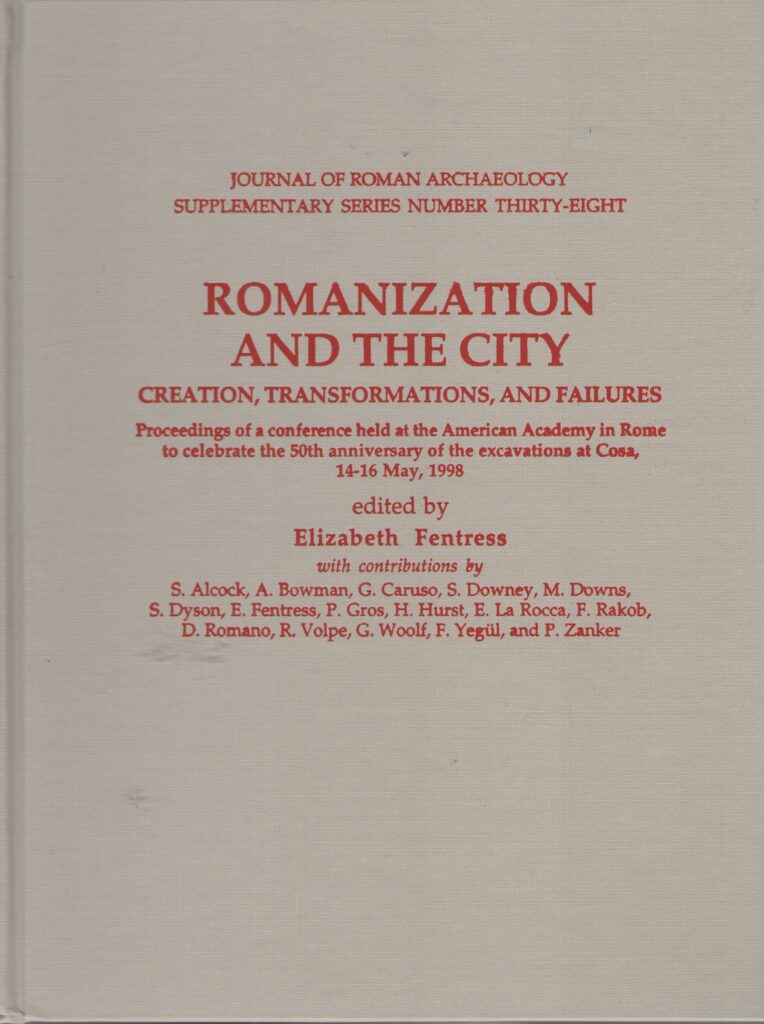 S38 ROMANIZATION AND THE CITY. CREATION, TRANSFORMATIONS AND FAILURES. Proceedings of a conference held at the American Academy in Rome 14-16 May 1998, edited by Elizabeth Fentress. Published in 2000.
List price: $99.50
Web price to individuals: $79.60
To order this book, please email jra@journalofromanarch.com or fill out the Contact Form.