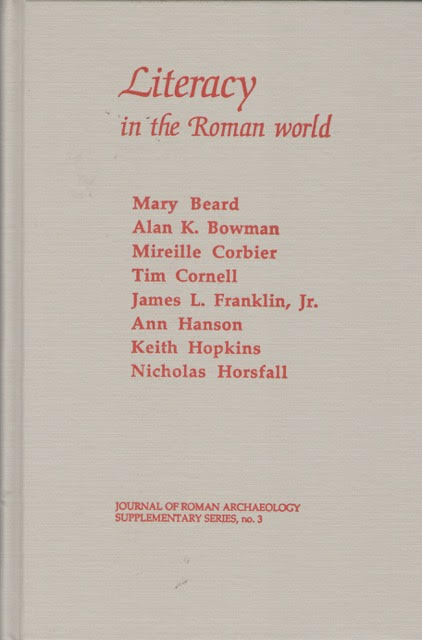 S3 LITERACY IN THE ROMAN WORLD, by Mary Beard, Alan K. Bowman, Mireille Corbier, Tim Cornell, James L. Franklin Jr., Ann Hanson, Keith Hopkins, and Nicholas Horsfall. Published in 1991.
List price: $44.75
Web price to individuals: $35.80
To order this book, please email jra@journalofromanarch.com or fill out the Contact Form.