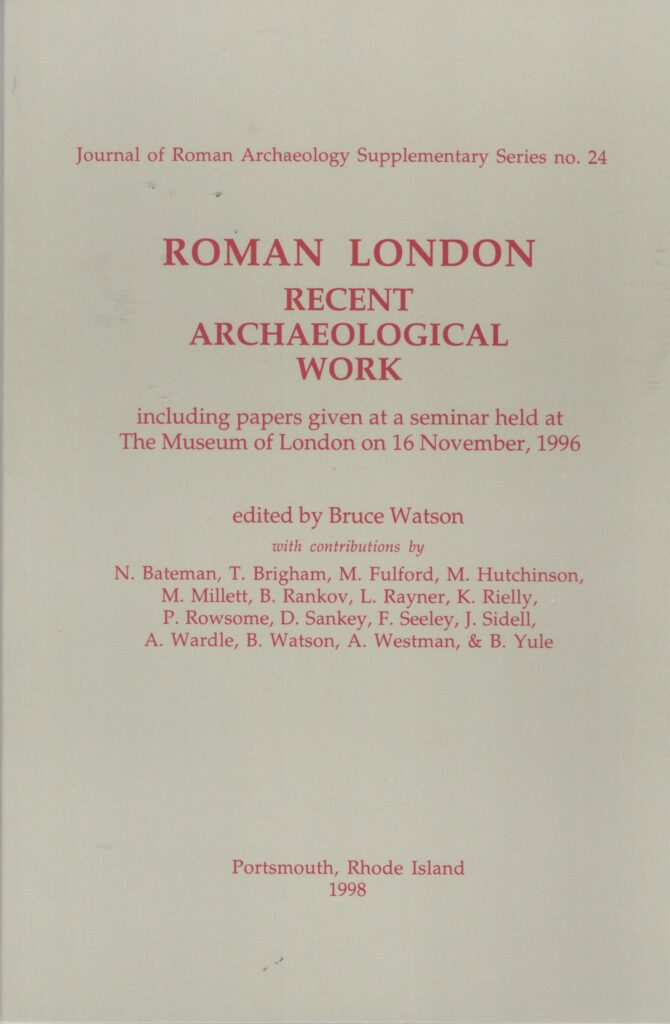 S24 ROMAN LONDON: recent archaeological work including papers given at a seminar held at The Museum of London on 16 November, 1996, edited by Bruce Watson. Published in 1998.
List price: $19.75
Web price to individuals: $15.80
To order this book, please email jra@journalofromanarch.com or fill out the Contact Form.