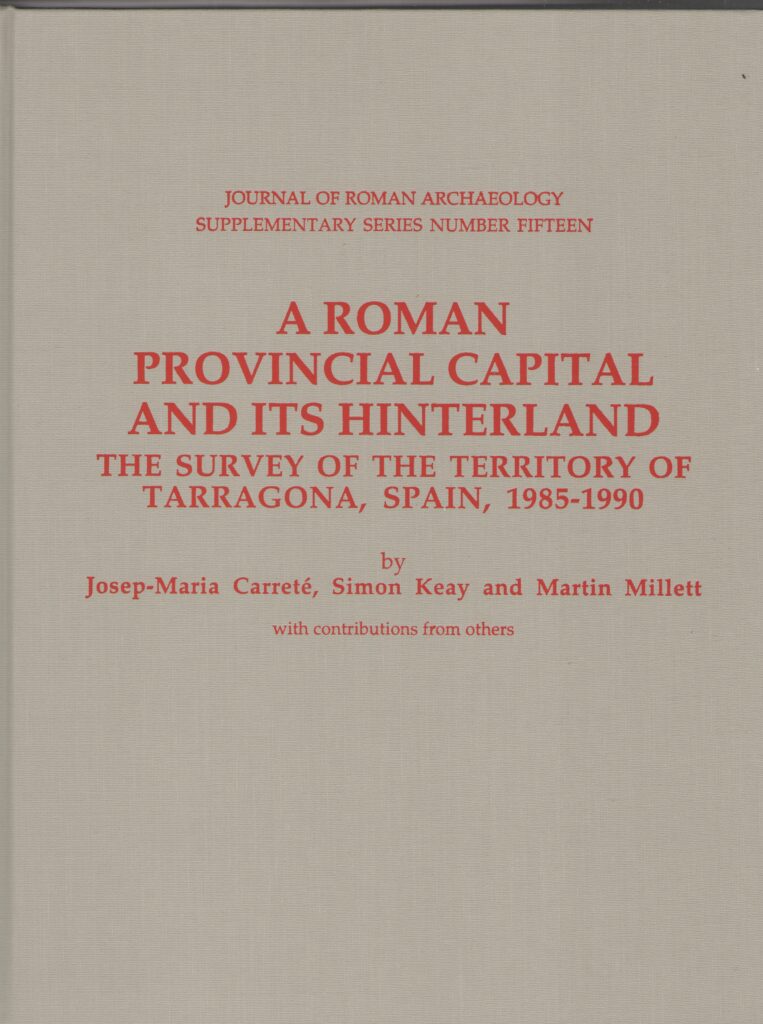 S15 A ROMAN PROVINCIAL CAPITAL AND ITS HINTERLAND: The survey of the territory of Tarragona, Spain, 1985-1990, by Josep-Maria Carreté, Simon Keay and Martin Millett with contributions from Lourdes Burès, John Evans, Jeremy Taylor, David Williams & Cyndy Winter. Published in 1996.
List price: $99.50
Web price to individuals: $79.60
To order this book, please email [email protected].