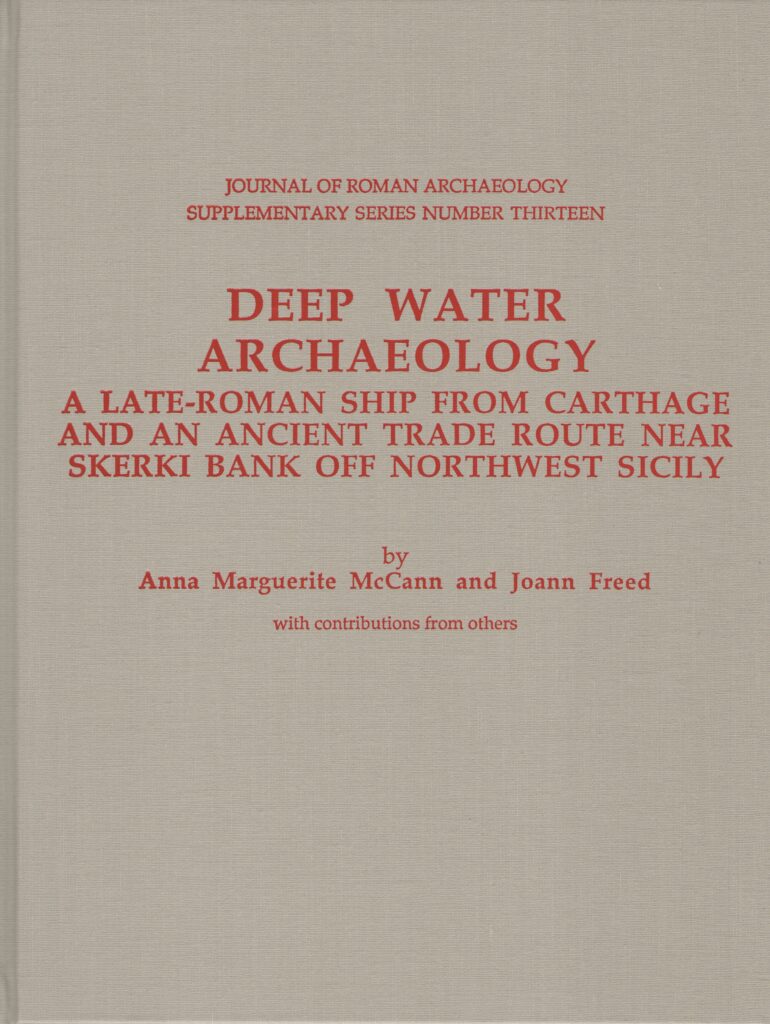 S13 DEEP WATER ARCHAEOLOGY: A Late-Roman ship from Carthage and an ancient trade route near Skerki bank off northwest Sicily, by Anna Marguerite McCann and Joann Freed. Published in 1994.
List price: $69.50
Web price to individuals: $55.60.
To order this book, please email jra@journalofromanarch.com or fill out the Contact Form.