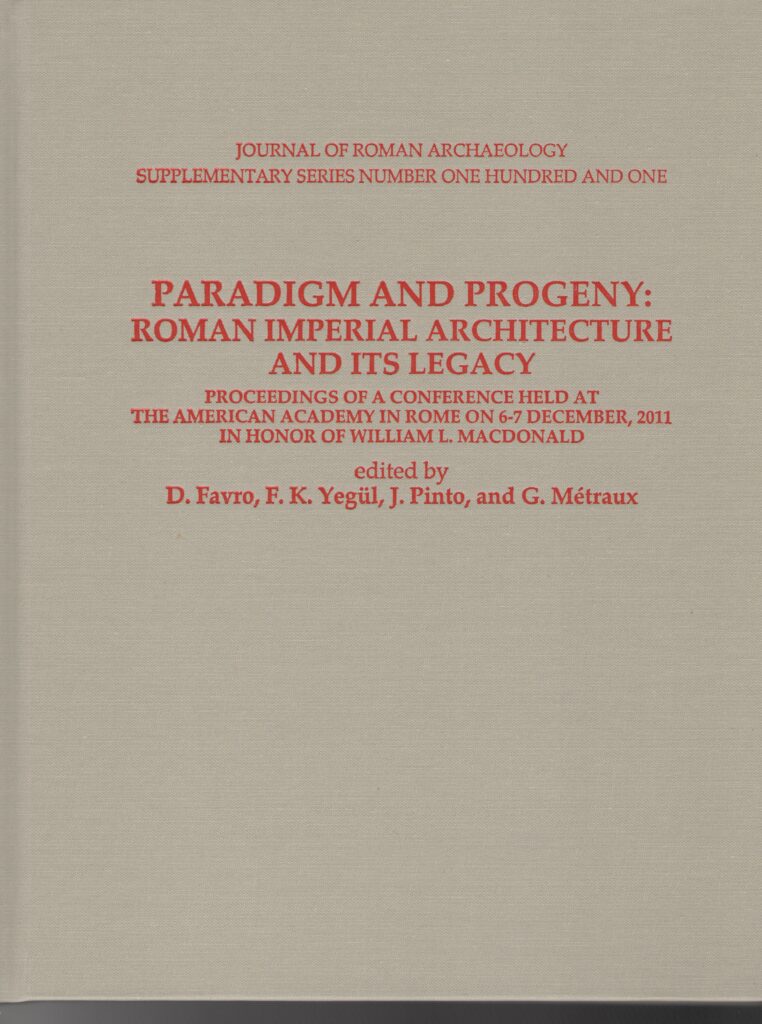 S101 PARADIGM AND PROGENY: ROMAN IMPERIAL ARCHITECTURE AND ITS LEGACY. Proceedings of a conference held at the American Academy in Rome on 6-7 December, 2011 in honor of William L. MacDonald, edited by D. Favro, F. K. Yegül, J. Pinto, and G. Métraux. Published in 2015.
List price: $109.00
Web price to individuals: $89.00
To order this book, please email [email protected].